There's a new way to sell on Google.
We will enable your eligible products to be showcased on Google for free to high-intent shoppers. Check out our article on Major Tom. 

Surfaces Across Google is a free Merchant Center program, which allows your products to be seen by shoppers in places like Google Image Search, Shopping, and Google Search.

To take advantage of this online sales channel, you need to set up a Merchant Center account and an optimized Data Feed. We will get you set up and have your products on Surfaces Across Google in under 3 weeks!*
Expand the reach of your products at no cost to you. Buy now!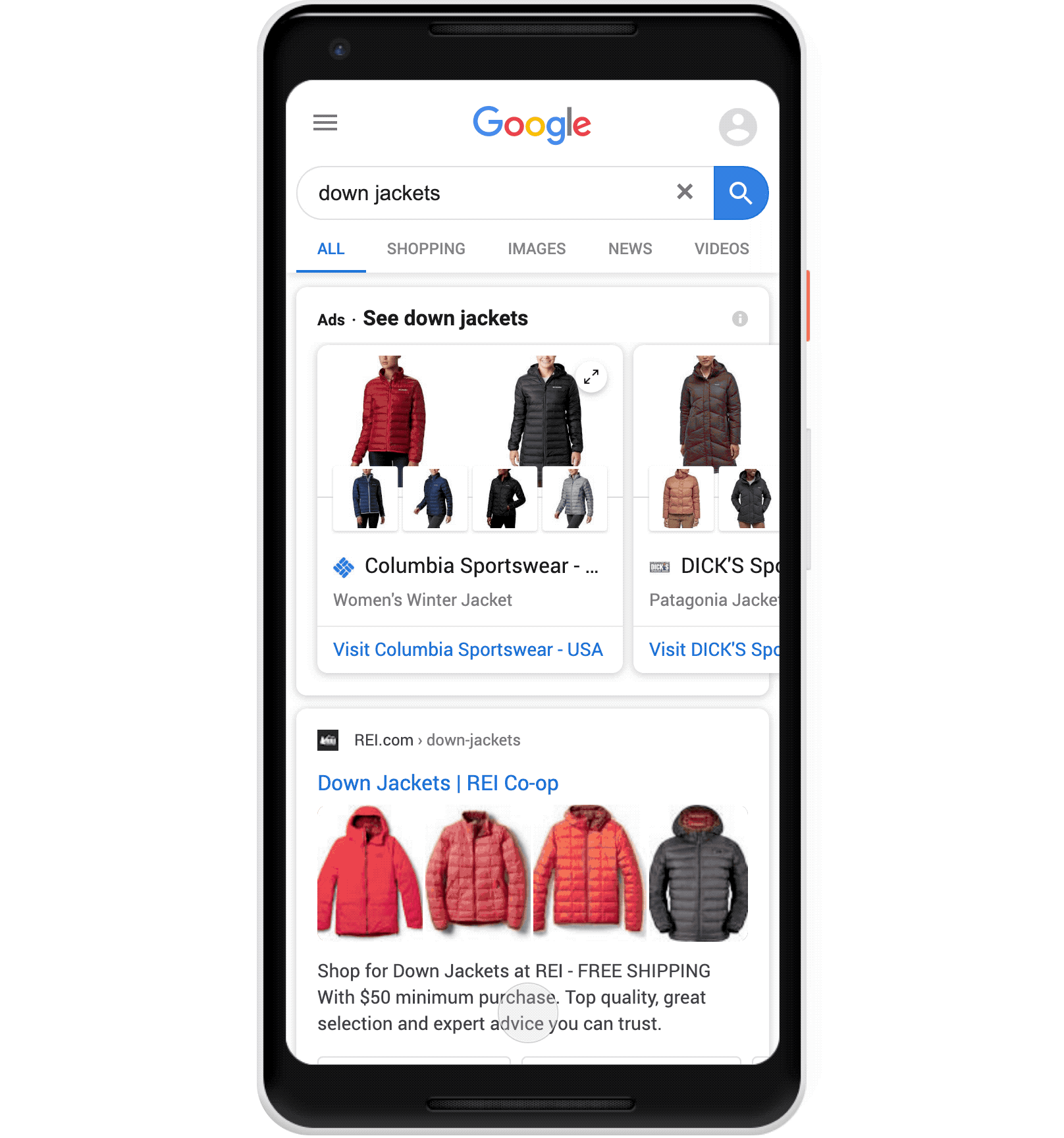 Benefits:
Deliver rich information widely. Your detailed product information can appear on Google Search and other Google services making it easy for people to discover.
Connect with customers where they are. Reach customers when they're searching for your products in real-time at key moments of intent. 
Increase your visibility. Drive traffic to your website for order fulfillment at no additional cost.
Move your business online and make products more accessible by allowing your customers to connect with you from home.
How it works:
We send you the criteria for setting up a product data feed and eligible product requirements.

You select 3 products and provide us with specific details on them.

We create a completely optimized data feed that will make your 3 products eligible for the Surfaces Across Google Marketplace.

Google shows your product image, price, brand, and reviews to shoppers (for free) while they browse eligible products from different stores on Search. 
Eligibility
Surfaces across Google is available for US stores only (with plans to expand globally soon).
You must adhere to these general Google Policies and Google Shopping policies.
You must have the required information available (listed below)
Required information for setup
This is a technical integration and requires a variety of information. To successfully set this up, you will potentially need access to individuals across your organization including your company's webmaster, owner, and banking/tax person. You will need to have the following:
EIN, Tax information
Banking information

The ability to edit your website (privacy policy, return policy, address, and email) 
Product details and high-quality images (ID, title, description, link, image link, price, brand, Global Trade Number aka GTIN)

A Shipping Policy and Privacy Policy on your site
Your full address on your website
*3 week set up time is dependent on the customer providing all required information promptly. 
Save Time
This service is designed to tackle this problem quickly and efficiently and our team will get started as soon as we receive payment.
Low Risk
This service is guaranteed and if we are not able to complete your project on time and on budget, we will refund your money.
Expert Advice
Our team of digital strategists have worked on more than 1000 projects and we have been in the Internet business for 20+ years.
Hootsuite
We've come to expect world-class results every time we partner with Major Tom for marketing or development support for our clients. Their expert team of consultants helped us support our clients with custom web development.
Seneca College
During an extensive engagement, Major Tom has delivered results that build toward key performance metrics. The team succeeds in offering individualized attention and exhibiting a client-focused project management approach. Their extensive knowledge of the space has produced a successful engagement.
Cactus Club Restaurants
Major Tom ran a successful array of digital marketing campaigns including gift card promotions that increased sales annually compared to the year prior. Their hiring ads attracted many qualified leads. Consistently reliable project management includes transparency and documentation.